Membership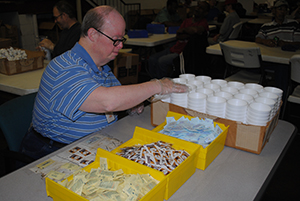 The Arc of Jefferson County is a membership driven organization.  Families, supporters, and staff currently make up our membership of 800 plus people.  Members help The Arc advocate for those with intellectual disabilities in Montgomery and Washington, D.C. They also gather twice a year for The Arc's membership luncheons, where updates on Arc programming are shared, important issues to our local chapter are approved, and families offer encouragement to others.
Member benefits include the following:  membership with The Arc of Alabama; membership with The Arc of the United States;  invitation to the annual membership luncheon; a subscription to The Arc of Jefferson County's newsletter; and a subscription to the newsletter to The Arc of The United States.
Support The Arc of Jefferson County by becoming a member today. There is no fee to become a member of The Arc.
Please contact gjohnson@arcofjeff.com to become a member.