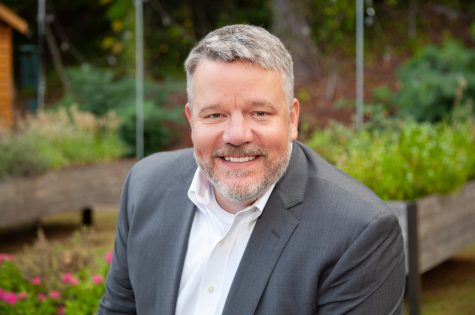 Chris B. Stewart, CPA, CGMA
President / CEO
Chris Stewart became the President/Chief Executive Officer at The Arc of Central Alabama, formerly The Arc of Jefferson County, in April of 2013, after serving as the organization's Chief Financial Officer since 1999.Stewart is responsible for the oversight of more than 500 employees across 88 locations, who manage early intervention, community services, employment support, and residential programs for people with intellectual and developmental disabilities (IDD).
In his tenure, Stewart has grown The Arc's relationships with federal and statewide entities, as well as monetary supporters such as the United Way of Central Alabama and the Community Foundation of Greater Birmingham. Stewart increased fundraising efforts through the creation of new events, procurement of grants, and by concentrating heavily on increasing community awareness. Prior to Stewart's leadership, fundraising income was under $100,000 in any given year, and has increased to over $600,000 annually.
Under Stewart's leadership, The Arc has seen additional growth by optimizing business operations and leveraging the organization's strength to annex operations of smaller providers who could no longer sustain services. Since Stewart became President/CEO, he has increased the number of people supported by 22% and the overall revenue of the organization by 20% without increasing the amount charged (72%) to the individual for rent, room, and board.
Stewart has received several appointments from Alabama Governor Kay Ivey and has been bestowed honors from different organizations, including:
2017 Alabama Council of Executives' Executive Director of the year
2017 National Award for Distinguished Service from Alabama Disability Conference
2018 National Conference of Executives' Explementary Mentor Award
2019 Birmingham Business Journal's Executive of Influence
Alabama Department of Mental Health DD Subcommittee
State of Alabama Individual Residential Budgeting Instrumental Committee
President, Clastran Paratransit Authority Board (2016-2019)
 President, HARC III HUD Housing Authority (2014-Present)
President, Cerebral Palsy Housing Foundation (2014-Present)
Treasurer, Alabama Service Providers Association (2018-Present)
President, Alabama Council of Executives of The Arc (2016-2017 ; 2019-Present)
Co-Chair, NCE Summer Leadership Institute (2016-Present)
Co-Chair, NCE Professional Development Seminar (2016-Present)
Stewart has had the opportunity to speak to both the Alabama House of Representatives and Senate Committees in Montgomery, Alabama, on the effects of pending and passed legislation on the IDD community. He has been called upon by the Centers for Medicare & Medicaid Services (CMS) and The Association for Community Living (ACL) to comment directly on the state of Alabama's Medicaid Programming and Home and Community Based Transition Plan. Stewart is a graduate of Troy University and holds both Certified Public Accountant (CPA) and Chartered Global Management Accountant (CGMA) certifications. He resides in Birmingham, Alabama, with his wife and two children.