How many of you use Amazon? Well now, while shopping from the convenience of your own home, you can donate back to The Arc!
Amazon has created AmazonSmile, a way to give back to your favorite charities while making your Amazon purchases. By simply selecting your favorite charity (HINT: THE ARC OF JEFFERSON COUNTY 🙂 ) from the drop down box on AmazonSmile, The Arc will receive a portion of your purchase total!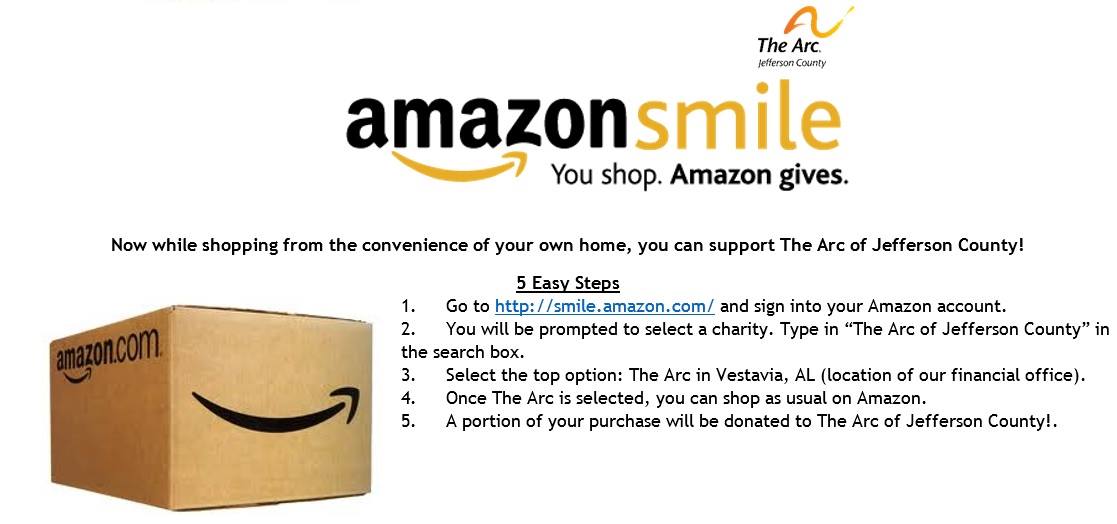 You're making the purchase anyway! Why not support The Arc in doing so!