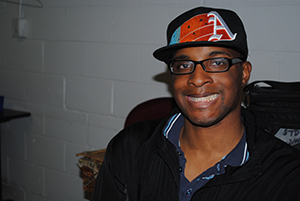 Most individuals with intellectual and developmental disabilities also suffer from chronic and acute health conditions that require constant monitoring.  These conditions include cancer, pulmonary disease, diabetes, renal failure, infections, seizure disorders, limited mobility, and self-injurious behavior.
Medical Monitoring
Medical monitoring is one of our largest programs. We employ eight registered nurses and seven licensed professional nurses to assess, monitor, and prioritize health-related conditions as they arise. In addition, almost 400 medically-licensed staff are trained and certified to assist with the delivery of medications to individuals who are unable to administer their own medications. Twelve clinical assistants schedule 250 annual physicals for individuals in the residential program as well as other medical appointments throughout the year.  Reminders are sent to the caregivers of those in the day program (also 250 people) when their annual exams are due.
Last year 439 individuals were treated in some way and an average of 146 were assessed or interacted with for medical reasons each month.
More than 2,000 after-hours calls are made on behalf of the individuals we serve to our on-call nurses each year.