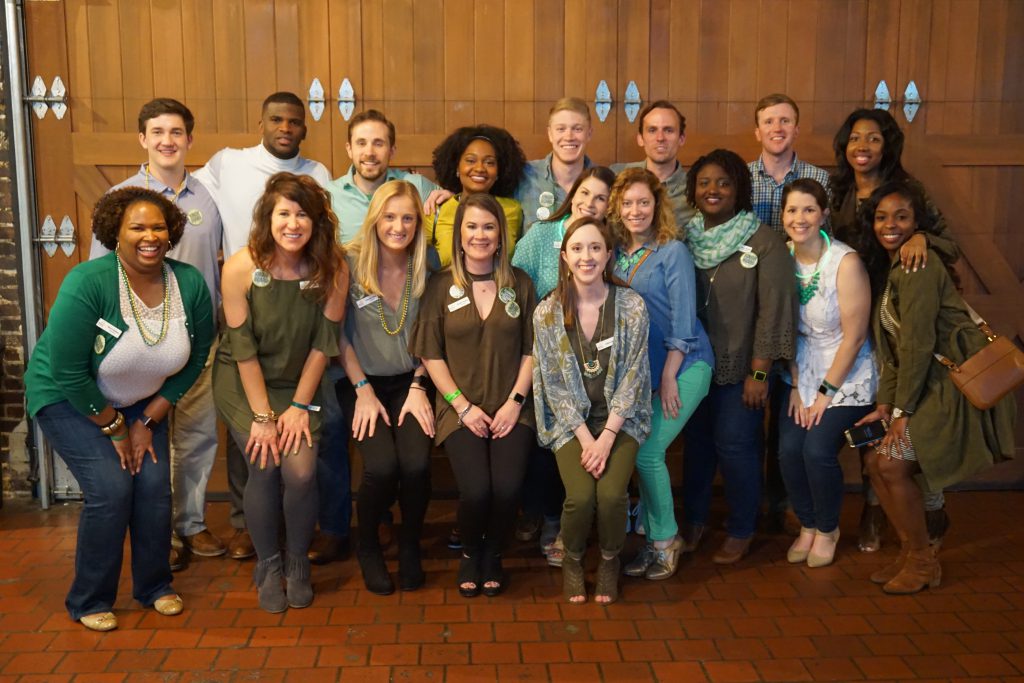 Junior Board of Directors 2018-2019
Chair: Michael Jordan, Red Diamond
Past Chair: Chris Martin, Blue Cross and Blue Shield of Alabama
Administrative Chair: Melody Jordan, Alabaster City School System
Cameron Bice, Birmingham Automotive Dealers Association
John Canfield, Daxko
Torie Cunningham, Social Security Administration
Kelly Hochstetter, The Church at Brook Hills
Madelaine Julbert, BBVA Compass
Liana Kingston, The University of Alabama at Birmingham
India Moore, Social Security Administration
Kelsey Pope, Knight Eady Sports Group
Sherri Radney, Southern Company
Ashton Sartin, Mercedes Benz U.S. International, Inc.
Dr. Justin Schwartz, Children's of Alabama
Emily Sottilare
Sean Vibert, Luckie Advertising
About the Junior Board
Our Junior Board is still relatively new, and we are working hard to grow, expand, and increase our impact on the lives of the people served by The Arc. We're a small group of young professionals committed to making a difference in the lives of an often overlooked and under-served population. Our main goal is fundraising through a signature event, The Shamrock Shindig, but we love to get hands-on and involved in mission activities as well. While most people served by The Arc do not have family members or other caretakers in their lives, they are blessed to be supported by generous and caring people from the community like you.
Pay Dues
Use our donation form to pay your dues online. Make sure to select "Junior Board Dues" from the Donation Category dropdown menu.
Applications
Acceptance of new members will occur each calendar year.  Applications are received on a rolling basis and will be held until voting occurs, but must be completed by July 29th to be considered for the following Junior Board year (September-May).
In addition to the application below, please submit a letter of recommendation from someone other than a friend or family member to:
Paula Bedran
6001 Crestwood Blvd.
Birmingham, AL 35212
You can download the application here.