Make a Lasting Impact and Volunteer Today!
Volunteering is a fantastic way to learn more about our programs and be part of the amazing change that happens every day. Whether spending a few hours with us for a specific project or serving in a recurring long-term capacity, you will go home with a firsthand connection to the people we serve.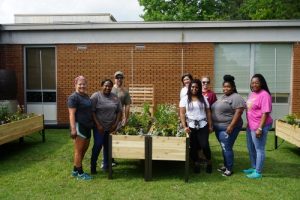 How to Become a Volunteer:
Choose an area of interest below.
Complete an online application.
Take part in a volunteer interview (recurring program volunteers only).
Complete applicable volunteer training and orientation.
Have fun and change lives with us!
*background checks may be applicable to some volunteer positions
Program Volunteers
Program Volunteers
Become a regular volunteer in an Arc program and change the lives of the people we serve. Anyone can do it! No professional skills required.
Adult Day Program:
Residential Program:
Provide a meal
Manicures
Gardening
Bible study
Event Volunteers
Event Volunteers
Work as a team with other like-minded people and bring your connections to the forefront by helping with one or more of our fundraising events!
Ability Academy 2019:
Ability Academy began with a dream of NFL star, Matt McCants. He brought his idea to The Arc, and now we work as a team to provide an opportunity unlike any other in the state. Football lovers ages 10 and up who have an intellectual or developmental disability will have a chance to participate in a half-day, mini-camp teaching football ability beyond their disability.
Now we need YOU to help our 2019 Ability Academy campers' dreams come true. Plus, you'll get a t-shirt and lunch on us!
Click here to sign-up!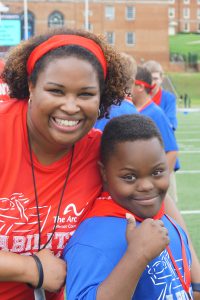 Group Projects
Group Projects
Bring your coworkers, family, friends, church group, or club for a large-scale project and make an even larger impact!
Types of activities include:
Yard work
Painting
Clean up and Maintenance
Program activities, like Fitness & Art
Host a Wish List Drive
Angel Tree Gift Wrapping